Prof  Suja Kumari.L. B.Arch, M. Arch (Housing)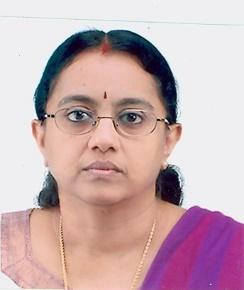 B Arch with first class from College of Engineering ,Trivandrum (1985)M Arch (Housing)First class with distinction from Hindustan University Chennai (2015). Worked in several architectural firms including Jayachandran Muralee & Associates Trivandrum, Amin Palamadai & Associates Vadodara,Architectural consultants Mumbai,Jayachandran & Associates,Trivandrum during the period 1989 to 2000.Joined the Directorate of Technical Education as lecturer in Architecture in November 2000.Worked as Assistant professor in Government Engineering college Thrissur from 2004 to 2009.Took a break from Government service to acquire higher degree and worked as part time teaching faculty in Hindustan University during the year 2015 to 2016.
Research Interest/Area of Interest –
Traditional Architecture, Conservation, Architectural education
Awards/Achievements
Presented a paper : The new Urbanscape-Kochi in the national conference Apex Realty Conclave in January 2008.
Presented a paper on Conservation and Management of Sacred places for ICOMOS in the International conference held in Bangkok in February 2008
Presented and Co Authored a Paper -Unearthing of the Traditional principles creating the city form and the exploration of Urban continuum to create a paradigm shift in planning and management- The case of the Heritage city of Thiruvananthapuram Kerala India for IASTE 2016 Legitimating Tradition organised by University of California Berkeley USA.The conference was held in Kuwait from 17th to 19th Dec 2016 and hosted by Kuwait University.
 Co authored a book Glimpses of Heritage-The City of Thiruvananthapuram for Indian Institute of Architects Trivandrum Chapter
Area of Interest
General architecture, Landscape, environment, animation and fine arts are my areas of interest.
Research Projects/ Consultation Works
Registered for part time Phd programme in the University of Kerala in the year 2016 under the guideship of Dr. Binumol Tom on the topic "The changing paradigm of the Spatial and social configurations of the traditional housing stocks– with special reference to Agraharams of Kerala, India."
Was part of the team which helped Trivandrum Development Authority (TRIDA) to prepare the heritage plan of the city
Collaborated in the preparation of report for the structural conservation of Thycaud Residency a heritage building at Trivandrum
Current Activities
Presently appointed as Staff advisor for PG 2017 admissions, PG Dissertation and Thesis Co ordinator for 2016 admissions.
Other academic activities
Teaching theory for PG students as well as Design head of 5th semester BArch students for the academic session 2017.Guiding dissertation and Thesis for UG as well as PG students.