Prof. Lakshmi Ambika. B.Arch, M.Planning(Housing)
Assistant Professor,
Department of Architecture,
College of Engineering Trivandrum (C.E.T.).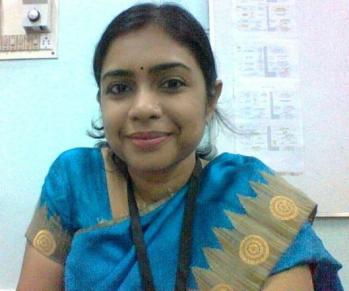 Architect Planner with eleven years of professional experience in India and the UK. After completing B.Arch from T.K.M. College of Engineering, Kollam and M. Planning (Housing) from CET Trivandrum, worked as Assistant Architect at Habitat Technology Group Trivandrum. Later joined Urban Lab at Mackintosh school for Architecture, University of Glasgow, Scotland, as Research Associate where she was involved in a number of projects and research programmes on Shrinking Cities and Incorporation of Health in Urban Planning. After returning from the UK, she started own consultancy at Kannur. Has successfully designed and executed residential and interior design projects. Has also worked in association with various Urban Planning consultancies in the preparation of urban infrastructure development projects and DTP schemes for various towns in Kerala. Joined CET in 2014 and has been working as Assistant Professor in Architecture since then.
Research Interest/Area of Interest
Urban and Regional Planning, Urbanisation Dynamics and Public Policies, Housing
.
Awards/ Achievements
Best Outgoing Student Award for the year 2007 from the Dept. of Architecture, College of Engineering, Trivandrum.
Best Paper Award for the technical paper for the 7th National Conference on Technological Trends (NCTT) at College of Engineering, Trivandrum.
Major Professional Works
Part of project team – Renaissance Town Programme for the town of Neilston, Scotland, UK
Part of project team – Regeneration of North Glasgow with particular reference to community engagement, health and planning.
Preparation of City Sanitation Plans for the Municipalities of Kanhangad, Talipparamba, Kannur and Thalassery – A project under JNURM, done in association with the Administrative Staff College of India (ASCI), Hyderabad.
Other Academic Activities
Co-ordinated and conducted Short-term training programme 'Effective Teaching Methodologies in Engineering Education' sponsored by the Centre for Faculty and Staff Development Programme and Directorate of Technical Education.
Currently guiding three Post-graduate thesis projects.
Subjects taught
For Post Graduate Courses – Planning – History, Theory Practice, Planning Legislation and Governance, Housing Finance.
For B.Arch – Interior Design, Housing