Dr. Priyanjali Prabhakaran. B.Arch, M.Housing, PhD
Associate Professor,
Department of Architecture,
College of Engineering Trivandrum (C.E.T.).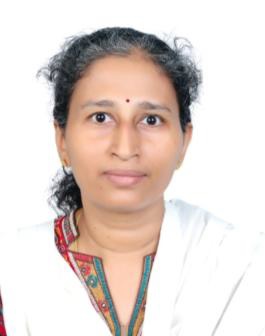 B.Arch from College of Engineering, Trivandrum, Kerala University (1988). M.Arch from School of Architecture and Planning, Anna University, Chennai (2000). Joined in the Architecture Department, CET, Kerala in 1994 after relieved from Telecommunication department, Central Govt
Priyanjali Prabhakaran is teaching architecture and Housing since 1999. She has worked at Department of Architecture, College of Engineering Trivandrum and at School of Architecture, Government Engineering College Thrissur. She had been an architect at COSTFORD and at Thiruvananthapuram Development Authority for short periods before joining academics. She has had B.Arch. and Master of Housing from Department of Architecture, College of Engineering Trivandrum, PhD from Jawaharlal Nehru Architecture and Fine Arts University, Hyderabad and PGDIM from IGNOU.
Building committee member in Central University of Kerala. Building committee member in Kerala Police Housing and Construction Corporation Ltd. Building committee member in Museum Buildings, Kerala.
Research Interest/Area of Interest
Planning, Housing , Gender studies, Universal accessibility, Research Methodology and Environment behaviour studies are the major research interests
Research projects/ Consultation Works
Coordinated the preparation of Integrated Cluster Action Plan for Vellanad-Aryanad area under National Rurban Mission.
Has completed Wheelchair Accessibility assessment of public spaces in Thiruvananthapuram in collaboration with Pallium India
Completed assessment of incomplete houses under previous housing schemes as part of LIFE mission and PMAY (G) OF Governemnt of Kerala as a planning studio project.
Member of expert committee on Total Housing Mission of Planning board, Government of Kerala
Current activities
Currently guiding planning studio project on prospects of Land pooling for development project in collaboration with Department of Town Planning, Government of Kerala.