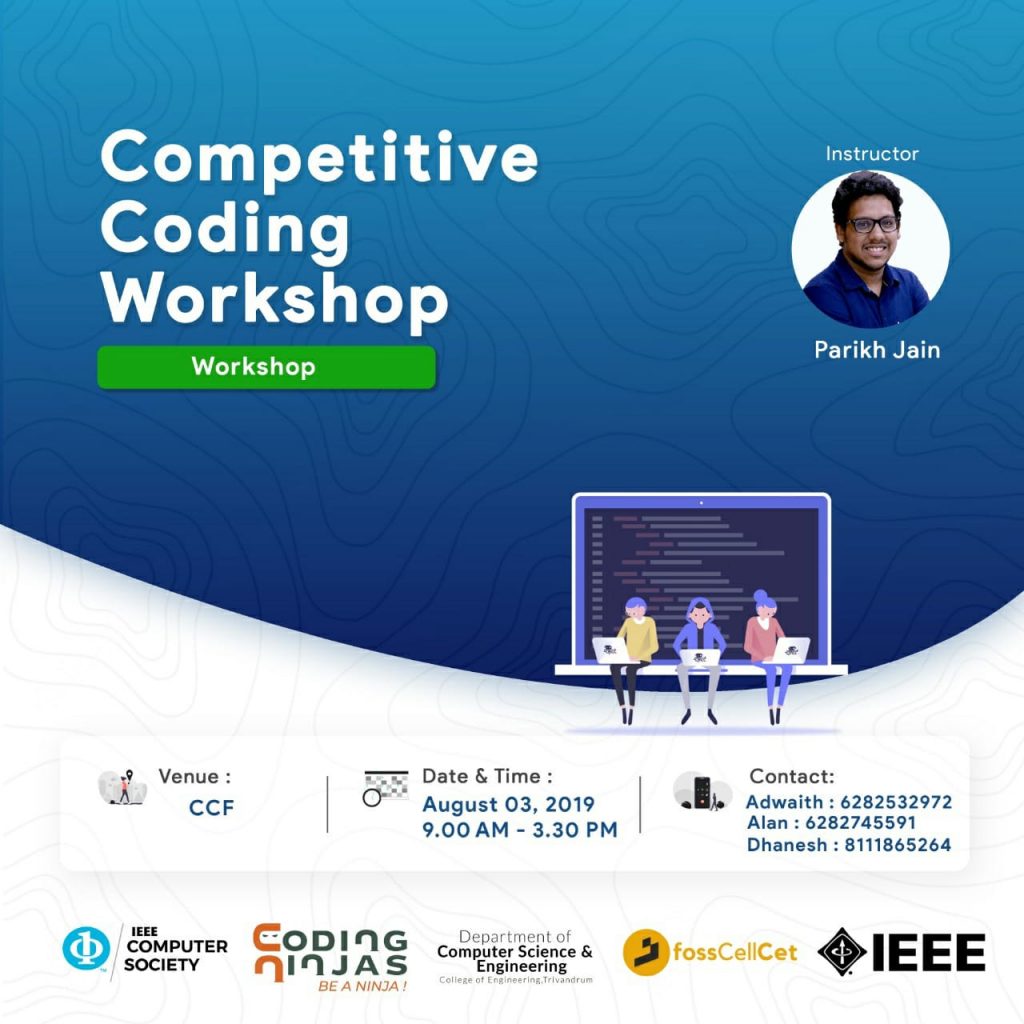 "It is our choices ,that show what we truly are , far more than our abilities"-J K Rowling
Have you ever dreamt of joining tech giants like Amazon, Google etc?
The right place to start is here at CET!!

IEEE Computer Society CET Chapter and Foss Cell CET in association with Coding Ninjas India proudly presents Competitive Coding Workshop on 3 August* from 9.00 AM to 3.30PM at Centre for Computing Facility, CET.

Parikh Jain, a renowned entrepreneur based on Delhi, ex-DTU, Founding Member & Mentor@CodingNinjas, himself will be handling the session.
Limited seats! Don't miss out on this opportunity
Register::https://www.yepdesk.com/coding-ninjas-session-on-competitve-coding